STRATACACHE can help you easily navigate and optimize performance and productivity with comprehensive and cost-effective digital signage training solutions.
Trusted by more than 425 companies, STRATACACHE provides a rich user experience and delivers complex technical information in an easily digestible format. Access our digital signage training services that cover you and your team with flexible delivery and scheduling options no matter your training needs.
Training courses are available for all digital signage software platforms. Foster confidence in your team and effectively learn content management, content acceleration and content distribution for digital signage.
Content Management System

ActiVia: Digital signage CMS that works for you. Create, schedule, manage and monitor visual communication messages.
Digital Signage Solutions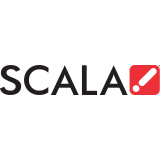 Scala: Scala provides the platform to easily create and centrally manage deployment of experiences, while retaining the flexibility to rapidly adapt to local business conditions.
Caching and Proxy Software
SuperLumin: Keep your message top of mind and easy to access. Increase productivity, enhance performance and improve the mobile and web customer experience.
Content Distribution Software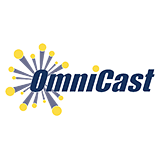 OmniCast: Deliver information quickly to clusters of sites or entire networks from one central location. Distribute video files, software updates and training documents quickly and effectively.